We can turn your base model truck into a fully kitted out Road Maintenance Truck in just 10 weeks - guaranteed!
Road Maintenance Truck
Using multiple suppliers to build your truck, paint it, sort the electrics and hydraulics can be a logistical nightmare because if one part of the project goes awry then you need to start the planning process all over again.
We've built Road Maintenance Trucks for some of New Zealand's biggest infrastructure companies including Fulton Hogan, Broad Spectrum, T8 and numerous others. They come to us because we provide a hassle-free process and a quality result backed by a 24 month warranty and nationwide service.
They simply send us the bare truck and we handle the full design and build process including;
CAD Design
Creating full working drawings
Project Management
Engineering
Painting
Completion of the build
Hydraulics installation
Electrical fit out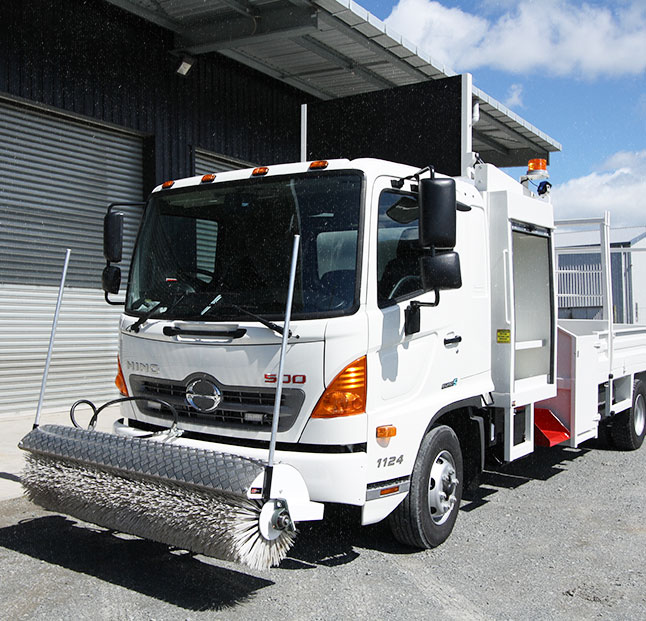 For a quality result, delivered when we said it would be, contact us today!